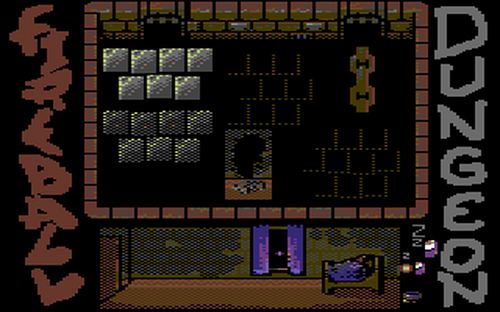 Soooo.....a couple of small updates...
I've been adding new things to the game now and then. I added some silly little walking / hobbling animations. Boredom can produce some humorous results ;) I want to polish it a bit more before showing it, but hopefully sometime Sunday I'll have something to show... :}
The image is what I've been working on in the gfx department. I originally wanted a more arcadey NESy type look and feel, but I'm not really sure what happened along the way :} Even though I think it looks better now, I have to still fight the urge to edit some more.. uh
While working on this newer style, an idea came to me about a different type of game. It'll use the same mechanics but will introduce another... which may or may not work... however, it really makes me want to create a prototype of what I have in mind. Do I waste the weekend on that? Or do I put that time into getting the compo version up to a releasable / playable state? hmmmm
BTW the amazing fireball dungeon logo down the sides is purely a place holder. Going for that ultimate retro feel with the logo ;)
Also delving into Godot and see what turns out from that. From what I've seen it's the perfect engine for this game. One day I guess.